Athena Mars Rover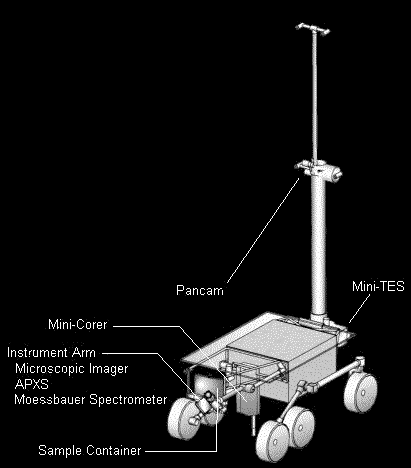 ATHENA ROVER. Athena will launch with the the Mars Surveyor '01 Lander in April 2001.

For more information, visit the official Athena Web Site at Cornell University.
---
For TES News Article Related to This Figure, See...
Mars Surveyor 2001 Missions Take Shape

by Ken Edgett
---
TES News is published quarterly by the Arizona Mars K-12 Education Program. This newsletter may be copied for EDUCATIONAL PURPOSES ONLY.

EDITED BY Kenneth S. Edgett, Arizona Mars K-12 Education Program, Arizona State University, Tempe, Arizona, USA.
E-mail: ken.edgett@asu.edu

---