Mars Surveyor '01 Orbiter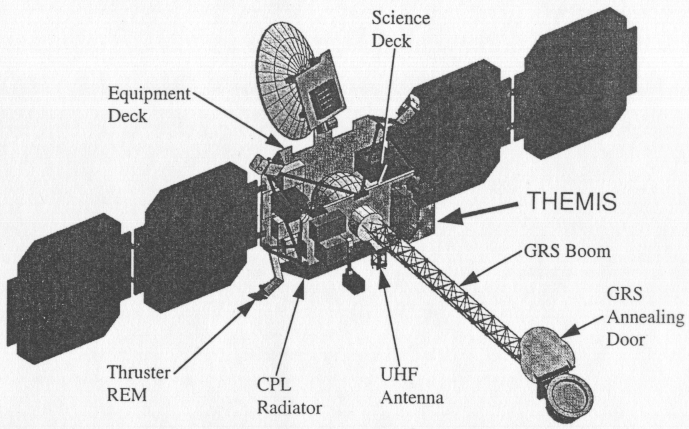 Mars Surveyor '01 Orbiter. This orbiter will launch in March 2001. It carries the Gamma Ray Spectrometer (GRS) from the University of Arizona and the Thermal Emission Imaging System (THEMIS) from Arizona State University.
---
For TES News Article Related to This Figure, See...
Mars Surveyor 2001 Missions Take Shape

by Ken Edgett
---
TES News is published quarterly by the Arizona Mars K-12 Education Program. This newsletter may be copied for EDUCATIONAL PURPOSES ONLY.

EDITED BY Kenneth S. Edgett, Arizona Mars K-12 Education Program, Arizona State University, Tempe, Arizona, USA.
E-mail: ken.edgett@asu.edu

---